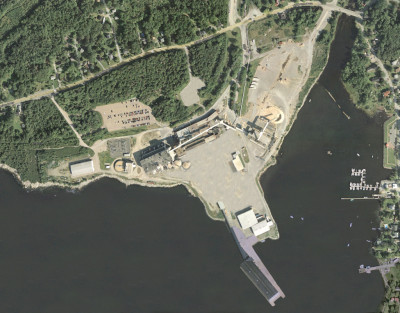 Covey Island Boatworks is the marketing name for Lunenburg County Shipwrights Incorporated. The company is run by two directors: two managing directors and a third director nominated by employees.
Who We Are: Key Personnel

Alan Hutchinson, President
Alan is the President of Covey Island Boatworks, and was also President of Lunenburg Shipyard Alliance for 3 years.
Before joining Covey Island in 2008, Alan spent 22 years in the Information Technology Industry where he progressed to corporate management roles with national responsibility in sales and marketing.
Between 2004 and 2007 he co-founded two start-up companies -- one in the marine industry, the other in the industrial supply sector.
Alan holds a Business degree from Acadia University where he also served for seven years on the Industry Advisory Board for the School of Computer Science.
Alan learned to sail at Lunenburg Yacht Club and has been an active member of St Margaret's Sailing Club, where he served two terms on the board and as Senior Fleet Captain. He is currently serving his second term as a board member with the Nova Scotia Boat Builders Association.
Colin O'Toole, Production Supervisor
Colin has never been far from a shoreline or from boats.
He was born in St. John's, Newfoundland, where many of his relatives have been boatbuilders, and grew up in Lunenburg and other coastal towns in Lunenburg County. His father was a fisherman who worked on boats ranging from coast guard vessels to big factory freezers.
Colin's earliest training as a shipwright was helping his father repair little duck hunting boats. He's been with Covey Island since he graduated from the two-year boatbuilding course at the Community College in Bridgewater in 1984.
He became a partner in the yard in 1993. Independently, Colin builds small wood/epoxy pleasure boats in the 8' to 20' range as well as "the odd piece of furniture."
About Covey Island Boatworks he says, "I've liked being part of the development of such a unique company over the years. The best part is that you can see the results of your work and hear positive comments about a boat years after it was built."